The Blazers have traded Mason Plumlee to Denver Nuggets for Jusuf Nurkic and a 2017 1st round pick. The move alleviates Portland of the burden of trying to resign Plumlee this summer, when his services will be costly. While he brought a high level of play making ability for a big man, with average scoring and rebounding, he lacked the size defensively needed under the rim for the Blazers, and a larger capacity for offense to pull the defense off of Lillard and McCollum.
Jusuf Nurkic, nicknamed the 'Bosnian Beast' brings size (7'0 280 pounds) a renewed offense under the basket, and defense. At only 22 years old he is still rough around the edges, no where near the adept player that Mason Plumlee was for the Blazers, but his potential is what dreams are made of. Nurkic has played 46 games this season, including one with the Trail Blazers, in which he finished with 13 points, 7 rebounds, 3 steals, 1 assist, and 1 block on 5-5 shooting, surpassing his season averages of 8 points and 5.8 rebounds. He wasn't afraid to back down defenders, and was at home throwing 1 handed lobs to players waiting outside the arc. It was refreshing and had many reminiscing the days of Aryvdas Sabonis.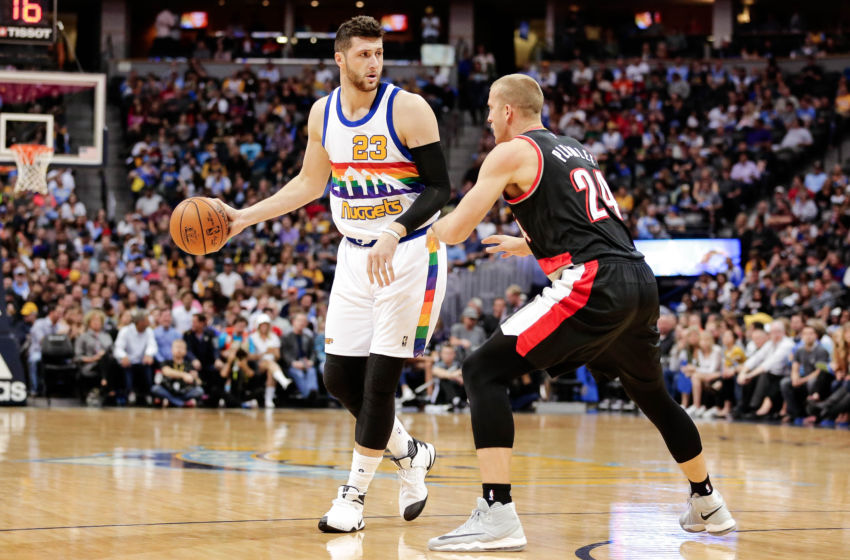 (Source: HoopsHabit.com)
The trade also gives the Blazers a 2017 first round pick, meaning the Blazers now have a total of three. Neil Olshey will have plenty of flexibility to use them to trade for a player before the deadline, or to draft players in a talented and deep draft this summer. It also helps to begin to chip away at one of the highest team salaries in the league to get the Blazers headed south of the costly luxury tax.
Mason Plumlee with have a hefty tag this summer possibly upwards of $80 million and the Blazers would have to shed several players, not an easy task, and even so, Plumlee would have eaten up any flexibility the blazers would have had with salary this summer, and would have continued to influence a small ball system that had the Blazers bleeding defensively.
Compared to Plumlee's coming contract, Nurkic will make a sparse $2.9 million next season. He has already stated that Portland is the perfect place for him, and is ready to help Portland turn things around. If his first game with the Blazers is any indication of what is to come, then there are good things on the horizon.
The Blazers will send back a 2018 second pick to the Nuggets to complete the deal along with cash considerations. With the second half of the season on the way, there are plenty of games left for the Blazers (23-33) to make the playoffs, and to see a good sample size of what Nurkic may hold in store for the future of the team.